Main content starts here, tab to start navigating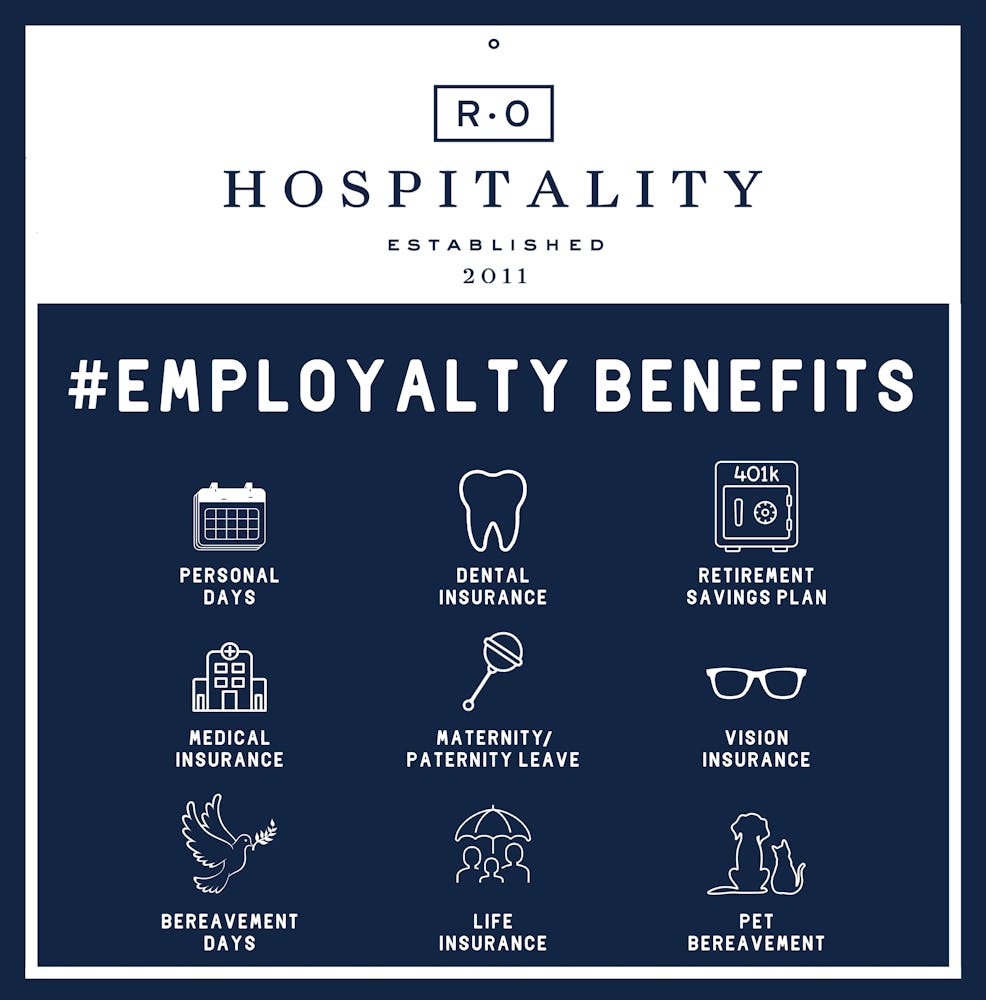 RO Hospitality restaurants are always looking for talent to join our team. Ask about our #Employalty program that offers benefits including healthcare/vision/dental, paid days off, maternity/paternity leave, bereavement pay, life insurance, and 401k savings plans to qualified employees.
You work hard at your job. Shouldn't your job work hard for you?